Well after today there are seven more posts left of this blog event. We could almost call it the home straight.
Let's jump in and see what today's theme is…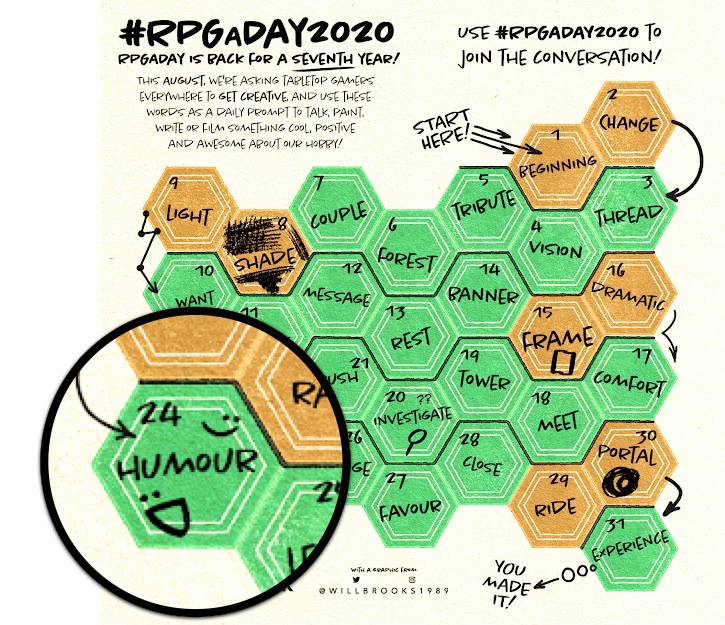 Humour is a hard one in RPGs, and subjective.
What one person or group finds hilarious, another will find it falls flat.
During a session of D&D humour is something that happens spontaneously based on events and comments at the table.
If playing a horror scenario whether D&D or another system such as the Alien RPG, humour is a tool used to break the tension.
However there are RPGs that have humour and humorous situations built into them. The one I know of and own is Paranoia.

"Paranoia is a comedy game – a dark comedy, for sure, but if people aren't laughing out loud at least once per session, you're doing your job wrong." from the Paranoia GM manual.
I love how the manuals for Paranoia have been written. They have a style that is informative, casual, and humorous.
The GM manual for the game has a chapter giving advice offering tips for running humour in an RPG. A GMs mileage will vary with the given advice. But it's still
One of my favourite quotes and bits of advice from the GM manual is the following:
"Note: Always say 'XP points', never just 'XP'. If it annoys you just reading through this book, imagine how much it'll annoy your players."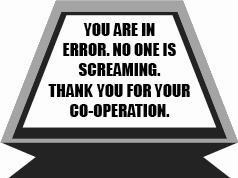 I think it captures the tone of the manuals and Paranoia itself perfectly.
And for the record the Paranoia Mission Book has one of the best, if not the best introductory scenarios for an RPG that I have seen (which admittedly isn't extensive).
[YOUR SECURITY CLEARANCE IS NOT HIGH ENOUGH FOR THE TITLE OF THIS ADVENTURE] is the name of that starting scenario, written with a similar style as the other books that make up the core Paranoia RPG. It can actually be played without having read the other books or referring to them. Plus I really do enjoy reading this scenario, it's a delight.
Paranoia is the go to game for me if I want to play a RPG that will have people laughing. It allows for so many silly situations and lots of slapstick humour.
It's been funny reminding myself about Paranoia. I must get it to the table once all this silliness in the real world is over.