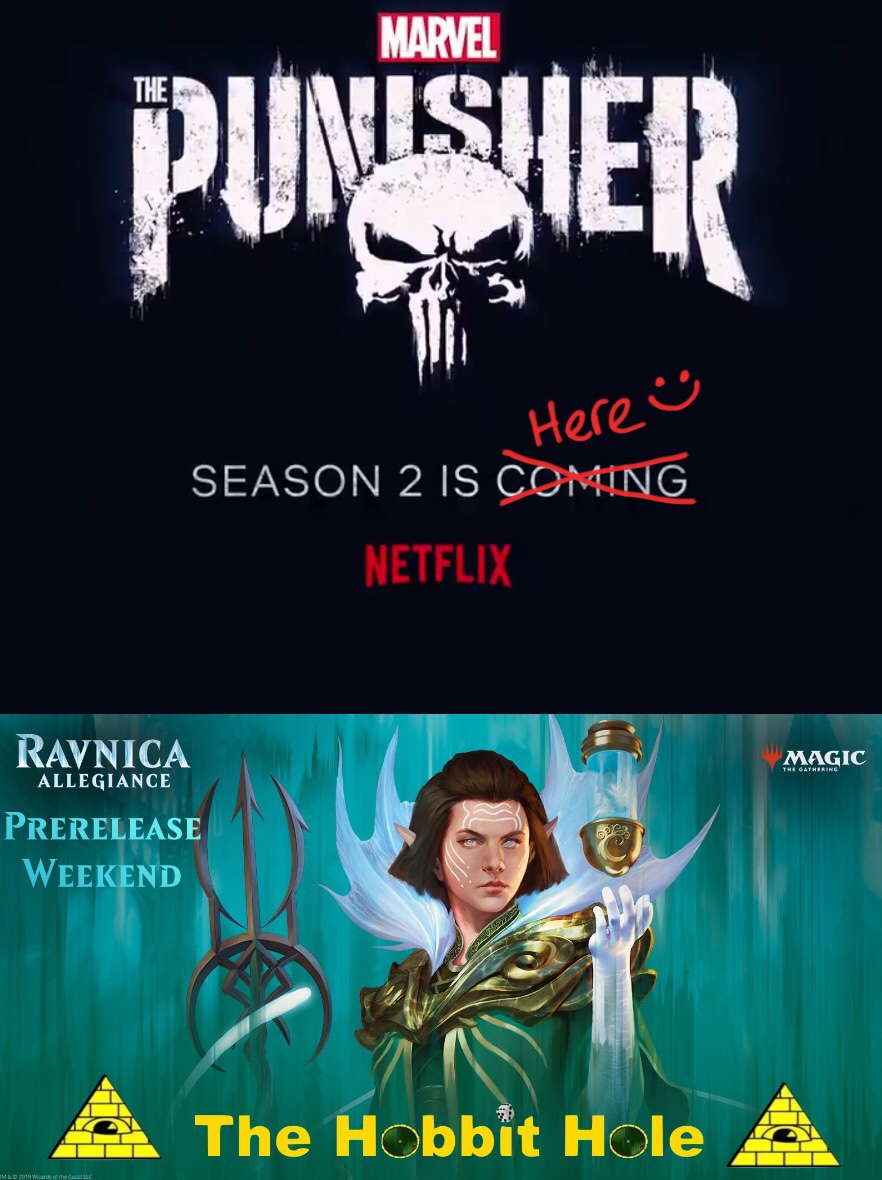 Yep this morning the second and final season of The Punisher hit Netflix. We all know within days that Netflix will announce there will be no further series of The Punisher. Just as they did after the other Marvel licences hit. We all know why they are being dropped. And we all hope that Disney/Marvel pick up the shows and run with them.
But in the meantime we get to enjoy the show and cry at the end that we want more, knowing we won't get them.
Although I'm not attending the midnight one today, it's the start of Prerelease weekend for Ravnica Allegiance tonight. I am attending the Prerelease tomorrow morning. Which starts at 11am, and runs to about 4pm. It's looking like there will be over twenty attending the session I'm going to. It will be good to see some faces that I only get to see at these events, and hopefully the WotC tournament software will give us a chance to play against each other.
Plus there is the fortnightly Fenland Gamers meetup this evening at The Luxe. It's promising to be a good one with plenty of banter. Especially between Jonathan and myself over a rule in the Wingspan Rulebook that some-one asked about this morning on Facebook. I hope Jonathan is going to be wearing fireproof underwear and clothes because he is getting burned tonight.
So that's my current weekend plans, what's yours?