I don't often just do a totally unrelated board gaming post. But from time to time I think it's worth sharing the odd photo of the two little horrors I share the house with.
Loki is such a loving, caring little fellow. When I shared this on social media moments ago, I claimed he was guarding the remains of a postman. The spoils of war. But in reality and removing my over imagination it's the remains of a hotdog.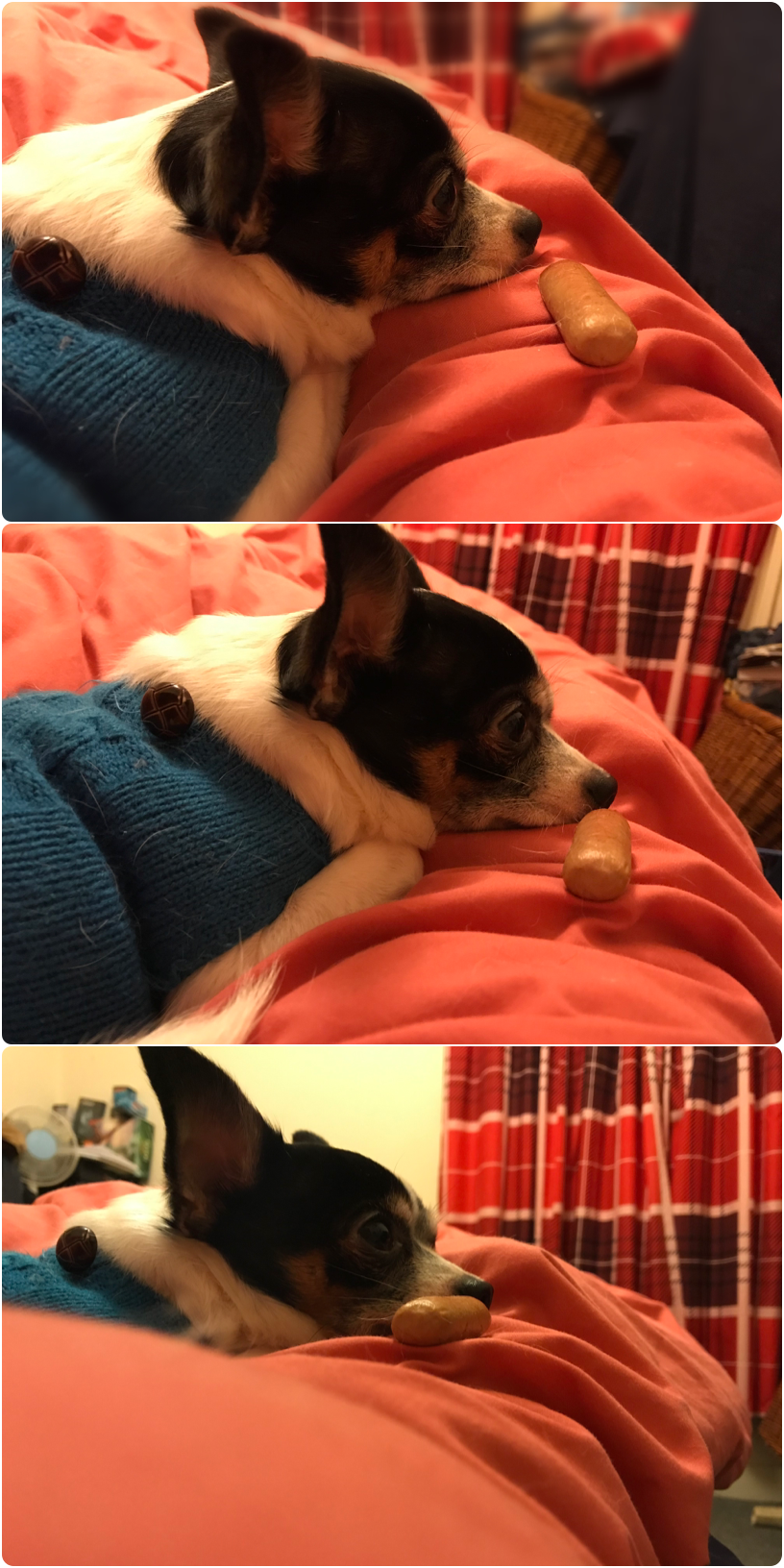 The thing is that little bit of mystery meat will be at the centre of an epic mental tug of war, between Loki and Nico. The slightest sign of weakness and the prize will swap ownership.
A battle of wits that would be similar to the one below a few days ago over the remains of a chew.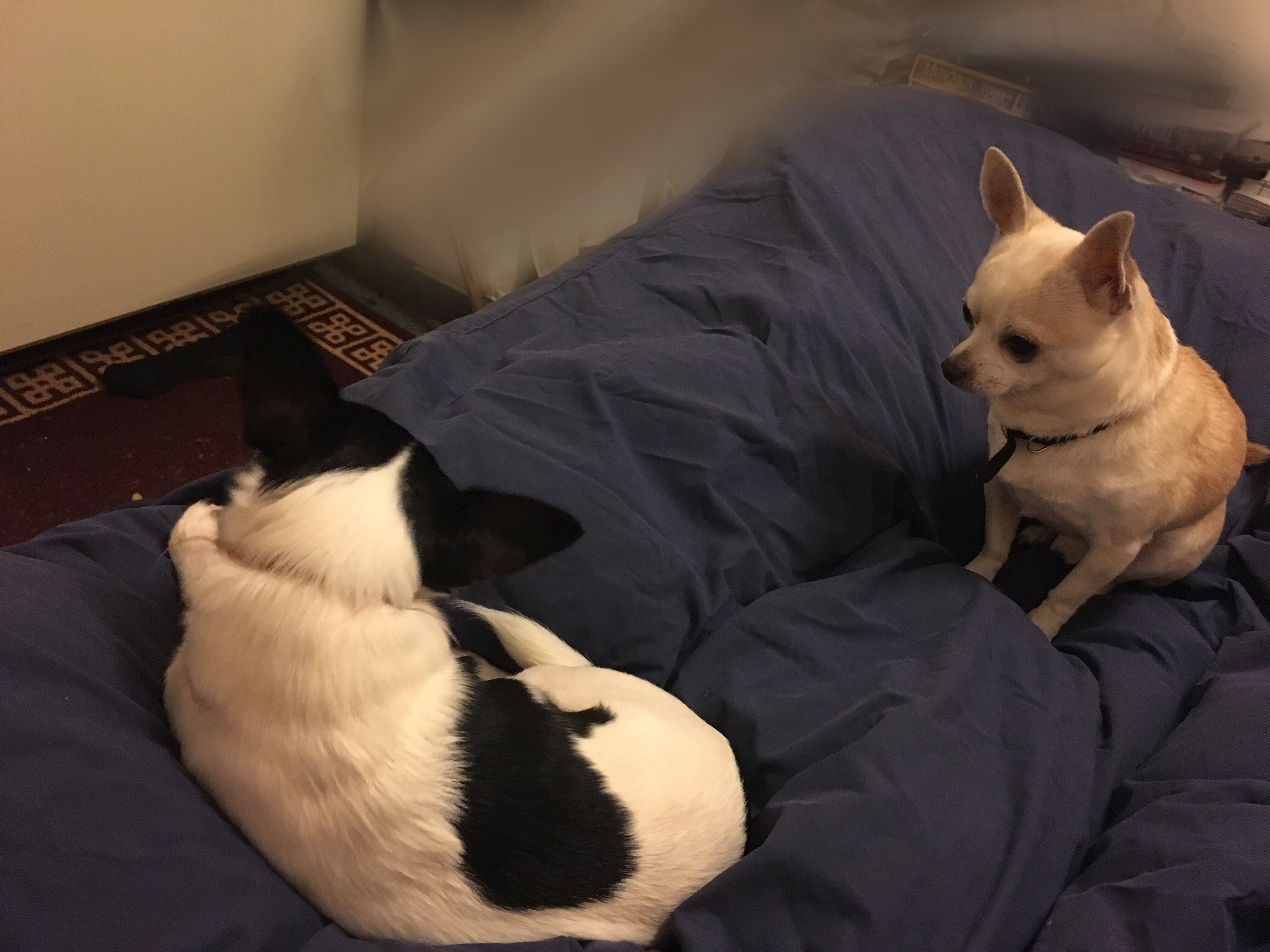 That previous battle, Loki broke concentration and lost the chew to Nico.
This time once again he is starting off with the upper hand. Possession is nine-tenths of the law. But can he maintain the focus?