Once again I seem to have been sleeping and missed this announcement at the start of October.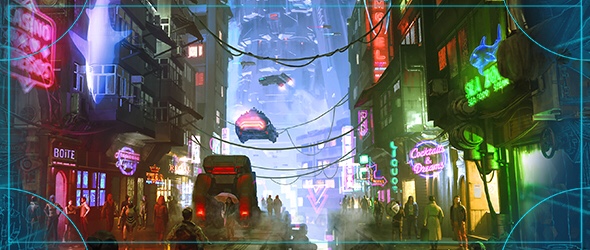 Since I sold up and stopped playing Netrunner I've missed the game and the Android universe. I really do love the whole cyberpunk, Bladerunner-esq setting. It's a genre I love. And the art that has been created for the Android universe (read Netrunner) is some of my all time favourite. It's just stunning, atmospheric, and thematic. Look at the art above for the cover of the book. It screams Bladerunner, and already you have that whole neon, gritty, industrial, futuristic world in your imagination as the setting. Gorgeous. Anyone that's seen one of the movies or the many ones after that it's influenced will be instantly at home and have frames of reference they can start using to imagine their adventures in the Android universe.
Which is why when they released the Genesys RPG system and covered a cyberpunk setting within it I was excited. It was obvious from the art used that they were implying an Android type setting. After the release they talked about the world of Android being one of the source books they would be working on.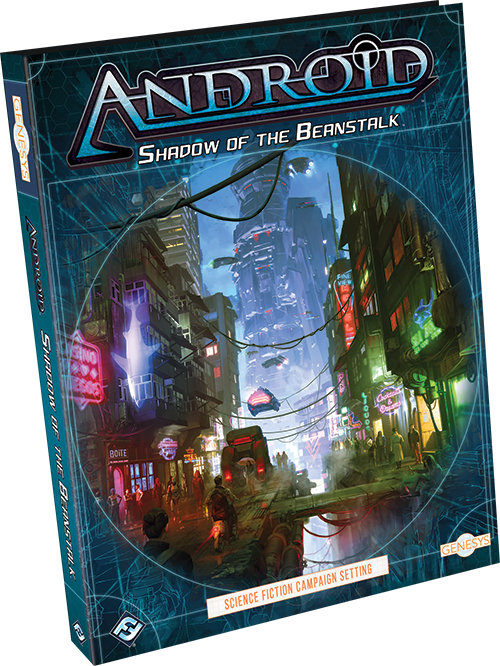 Now that FFG have gotten their fantasy themed sourcebook out in the world, their attention has turned to Android. You can now pre-order Android: Shadow of the Beanstalk, the sourcebook for the Genesys system covering the Android universe. Although sadly there is no actual release date yet. So I'm hoping that pre-order means soon.
You can read the full post about it from FFG here.
P.S. FFG can we have the Tannhäuser universe next please?