A brief painting update.
I did some dry brushing on the mini to give it a "dirty" been living on the trail look.
I was happy with what I'd achieved. May not have been the best painting in the world. But as a first effort.
So I thought I'd finalise things by sealing it varnish.
Sadly I grabbed the wrong tin and as the photo below shows kinda ruined it with black primer!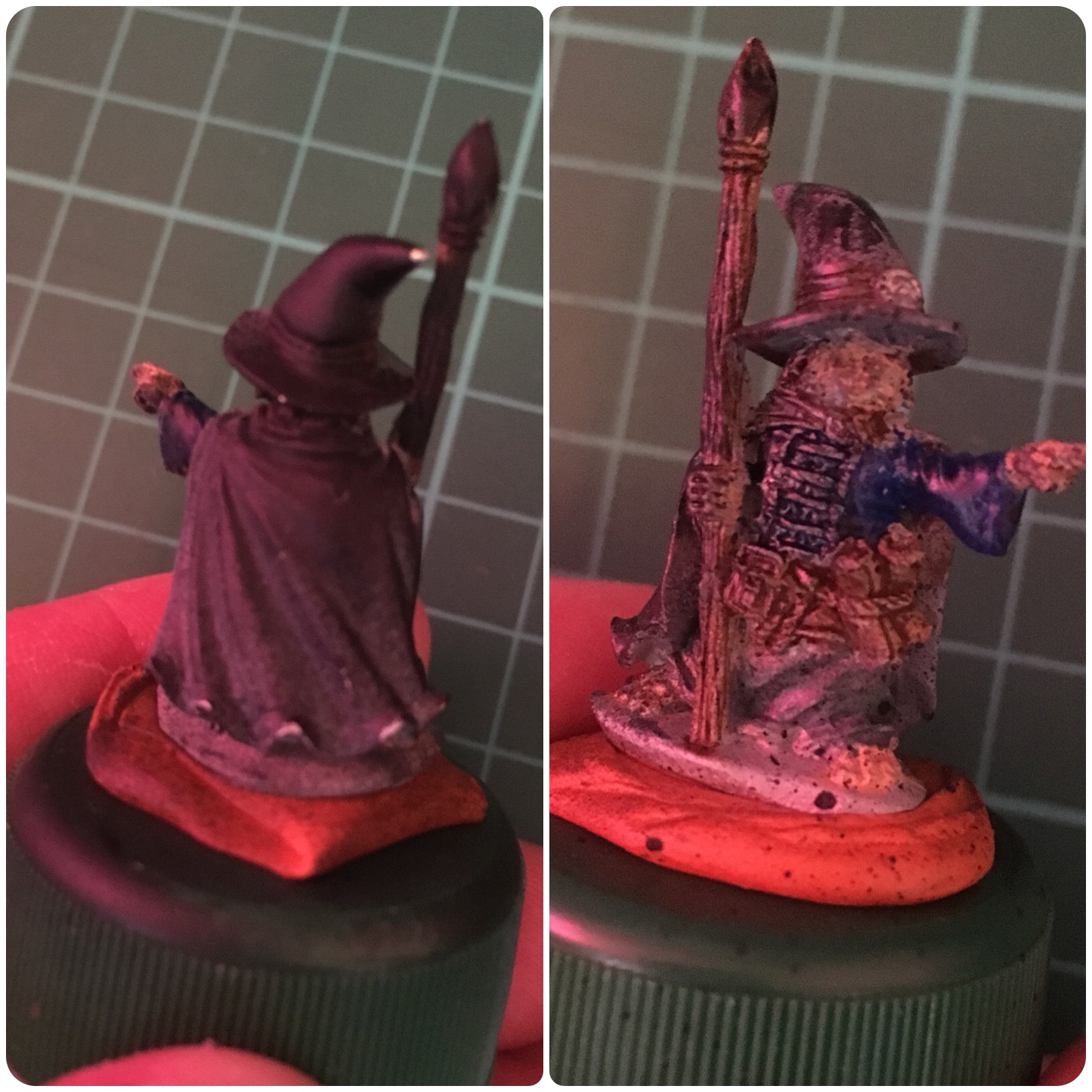 I don't want to add more layers of paint and lose detail. So I've ruled out painting over the major cockup. That leaves removing the paint and starting again.
Which after finding a UK blog post on the subject I made a trip to my local Morrison's to get either the Dettol or own brand cleaner recommended today.
As I write this the model is in a jar of Dettol disinfectant doing its magic on the paint.
Oh well back to the drawing board.