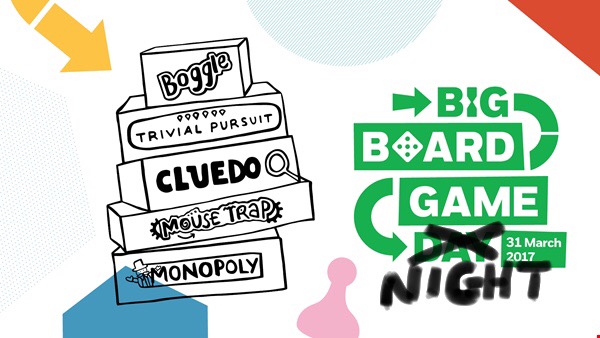 Tonight's the night.
Yep tonight a few members of The Fenland Gamers board gaming group will gather together to play games and raise money for the NSPCC, as our part of their Hasbro sponsored Big Board Game Day.
We will be rolling dice, moving tokens and drafting cards from between 7pm tonight and 7am Saturday morning.
Yep that's 12 whole hours of cardboard inspired fun. Which is something I haven't done before.
If you'd like to donate money to the NSPCC to show support for our mad plan, we have a Just Giving page set up HERE.
There will be photos from throughout the night on my Instagram account, which you should be able to see HERE. I might even do the odd live stream as well! But no promises on that.