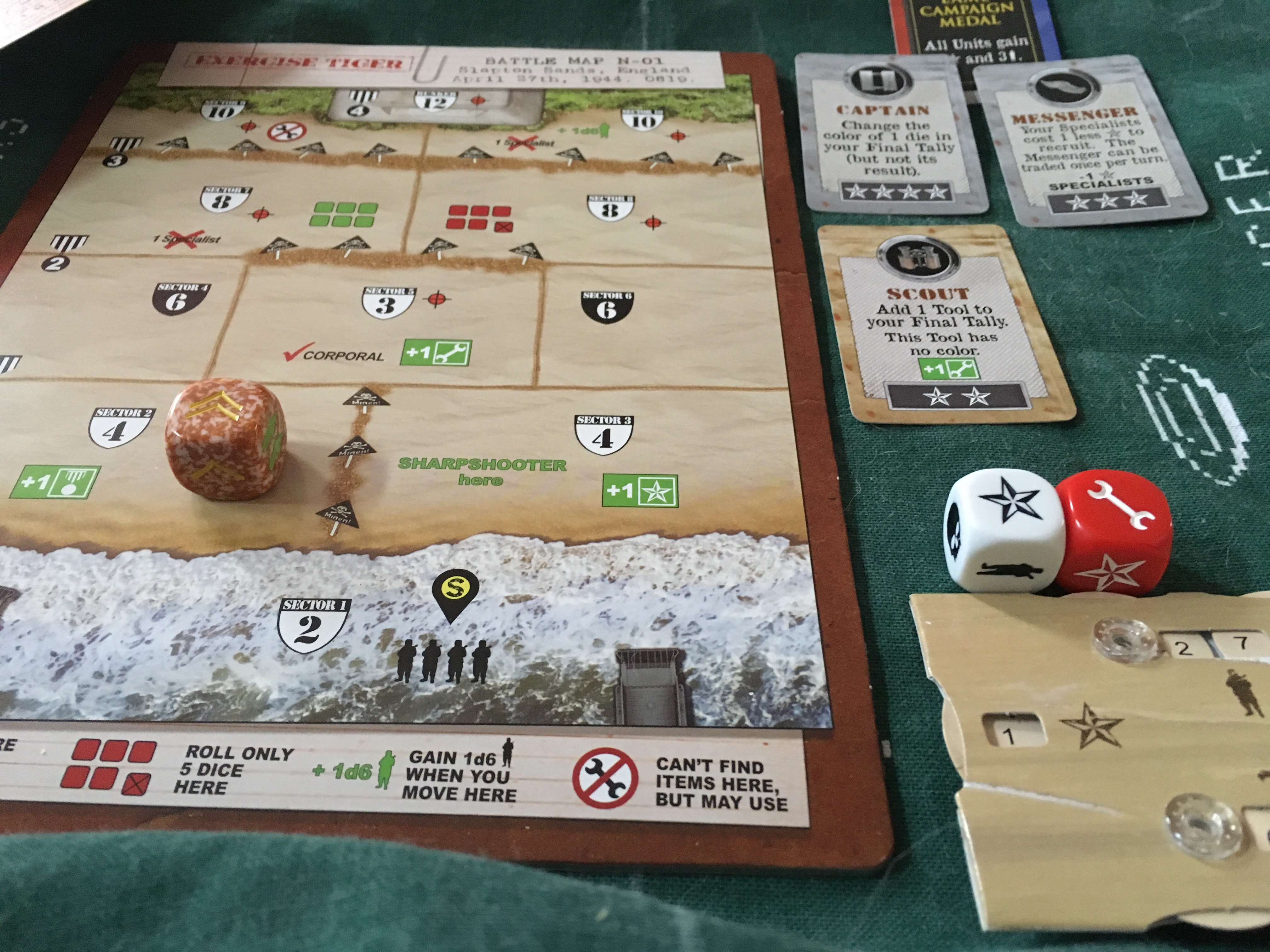 Sunday afternoon I played a solo game of D-Day Dice.
I thought first play I'll use the suggested training map but on its full setting, skipping the slow intro path to the game.
I did find this map easy. Largely helped by my good rolls of the dice. I rolled the deadmans dice three times! That's three skulls, one red, one blue, and one white.
I had a load of specialists that made things less challenging.
But I enjoyed the solo experience none the less.
I'm keen to try the harder maps. But I'm certainly glad I got the game.
Plus it takes up a small foot print. So ideal to take when I visit Nath.
Such a shame this is an out of print game now.