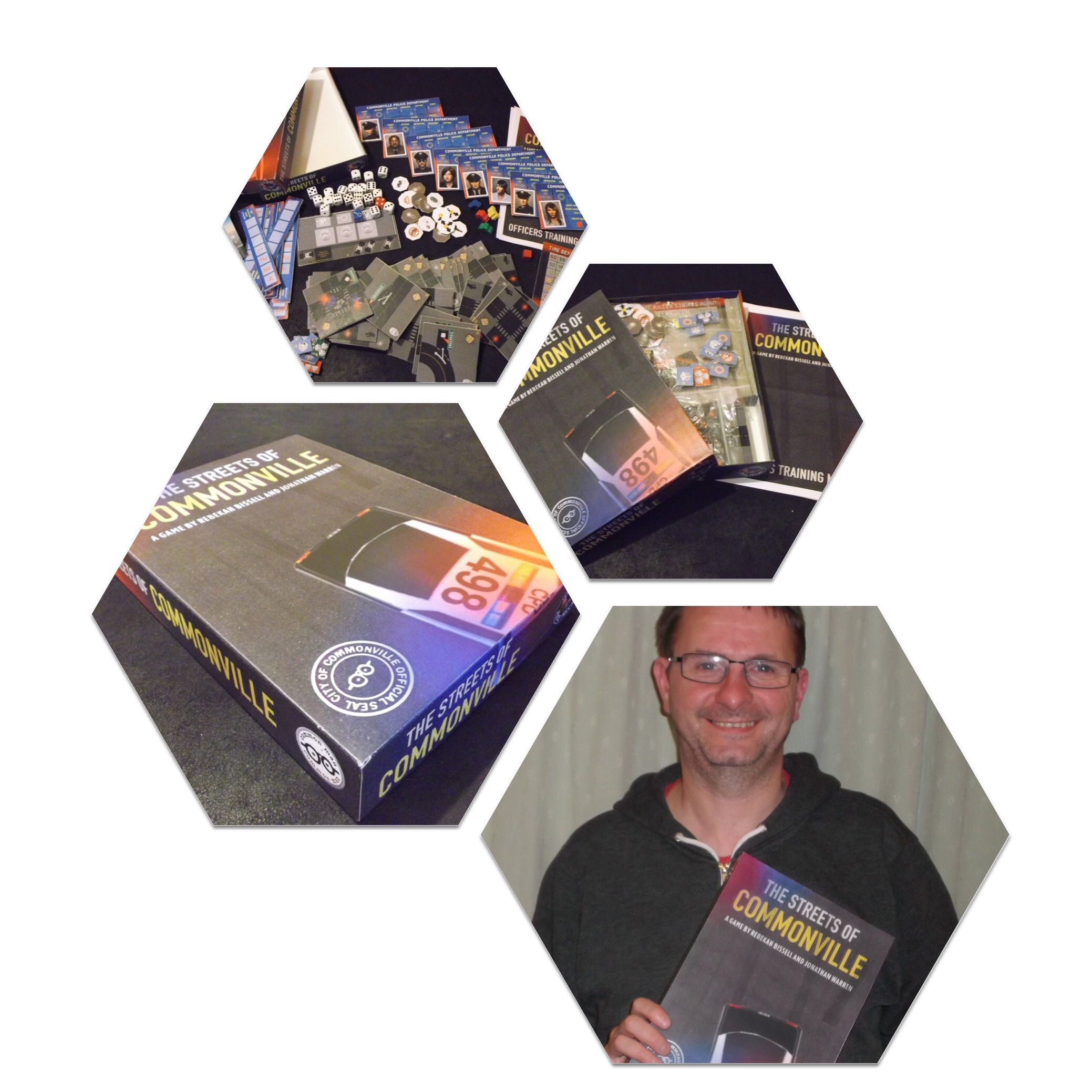 If you are at the UK Games Expo this weekend one of the designers of Streets of Commonville will be doing demos of the game.
This is an ideal time to grab Jonathan and get a look at this great little co-op game. In fact I'm hoping complete strangers stop him and say "hey aren't you…"
I'm loving the box he's had done for the game.
Here's wishing Jonathan a successful expo.